Web Development Company completes its development in prime city centre premises
May 14, 2014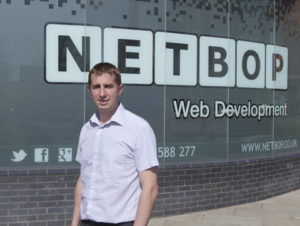 Web development and e-commerce provider NetBop has pledged its commitment to Swansea city centre with the purchase and significant redevelopment of commercial premises in the heart of the city.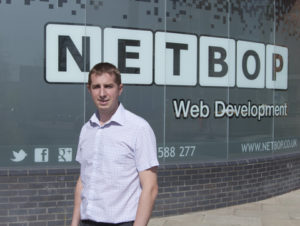 The company has acquired premises below the Excelsior residential and hotel development on Princess Way, and has subsequently embarked on a significant £45,000 refit of the previously unoccupied premises.
The 2,000 sq foot, Class A3 Retail unit has remained unoccupied since the development was built in 2010 and has now undergone a three-month fit out to accommodate the South Wales based web development and E-commerce Company.
Speaking of the decision to purchase property in Swansea, NetBop founder and Managing Director Andrew Downie said:
"In recent years we have seen numerous companies moving their operations out of city centres and into out of town business parks, but we felt strongly that the city centre has a lot to offer businesses and we were keen to support trade here. "
"Situated on the junction of Princess Way and St David's Place, our new premises are in a highly visible location at a gateway to the city centre and is easily accessible for our clients and staff."
In 2013 NetBop acquired Carmarthenshire web business Frequency Is (FHZ) and has continued to expand its services across Mid and West Wales.