A spring Marathon fundraiser raised £2700 for Swansea Cancer Charity
April 23, 2013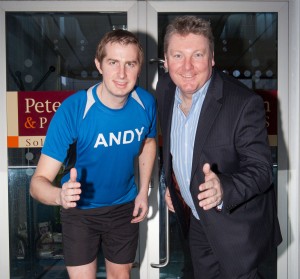 A spring Marathon fundraiser for Swansea Cancer Charity
On the 7th April, NetBop's Director went on to complete this year's Paris Marathon as part of a fundraising drive for local charity, Cancer Information Support Services (CISS).
The Swansea based charity offers support to anyone over 18 whose life has been affected by cancer in any way – patient, carers, family and friends.
NetBop's Director Andrew Downie commented:
"When I heard the news that I had secured a place in the Paris Marathon I knew I wanted to assist CISS with their fundraising and with the event being entirely self-funded, every penny of the money raised goes straight to the charity. "

"Almost everyone has been affected by cancer be it personally, or through a friend or family member and the emotional support and factual information is often over looked."

"The weather was perfect for it, a dry and clear blue sky day with temperatures at the start being around 4C, and up to 10C by lunchtime. "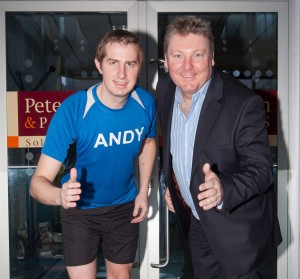 Andrew is managing director of NetBop Web Development in Swansea's SA1 business district and with the support of clients and other members of the business community raised over £2700 for CISS by completing the marathon.
One generous sponsorship donation was provided by Peter Lynn of Peter Lynn and Partners with a £500 donation.
"We are delighted to support Andrew and his quest to raise considerable funds for the CISS charity. We are all touched in some way by this terrible disease and every donation goes a long way to help those suffering with cancer in South West Wales" said Peter Lynn.
Mr Downie completed the race in a personal best time of 4 hours, 17 minutes and 26 seconds.